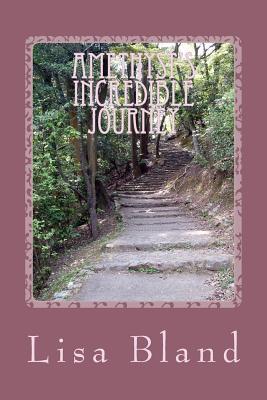 Fantasy adventure
For ages 11yrs+
Synopsis: Amethyst is a witch with extremely evil and powerful parents. Amethyst is terrified that if she don't stop her parents soon it will be too late, and they will gain control of Golden Dragon City and the Fountain of Magic. Amethyst knows that she has only got until her next birthday to stop them!.Amethyst has to travel through different realms to collect the blood red rubies that she needs to stop them.
REVIEW
Amethyst's Incredible Journey is a magical fantasy that will enchant the younger reader. Children will love the magic, spells, witches, dragons and worlds that Amethyst encounters.The author has great imagination that allows the reader to escape, with Amethyst, to all of the magical realms she visits.
The story opens up well and the reader is given a clear picture on Amethyst's father, Andrew Shadow's background. This allows the reader to understand how he thinks and why he does the things he does. Amethyst grows up in Forest Falls, where her parents have gained control of most of the magic that others previously possessed. Their aim is to take the magic from all and gain control of Golden Dragon City and the Fountain of Magic. This will make them the most powerful people in the realm and they can then take full control. Anyone who gets in their way is killed or harmed.
Amethyst, being born into this, knows no different. Although she does have a best friend and as she grows older, she soon realises to what lengths her parents will go. It all comes to a head for Amethyst when her father has her best friend killed. This she cannot forgive and decides to leave Forest Falls, after she realises that if she can collect the four red rubies and add a drop of her father's blood, at Dead Witch Mountain, her father will be wiped of all his power and will no longer be able to control the power of others.
Lisa Bland demonstrates how strong Amethyst really is, to go against her own parents. She certainly has her morals in check, but will she be able to complete her mission before her parents catch up with her? To help her on her journey she meets up with, Grog (also able to use magic), who quickly becomes a friend to her and travels with her to help.
As well as providing a story of escape, Amethyst's Incredible Journey also provides some realism and a chance for the reader to relate to Amethyst as she is flawed, as are many of the characters and the relationships they have. It is a nice reflection on reality that connects to the reader. For example, despite how close Amethyst and Grog are they still have their disagreements.
Although the storyline and characters are a pleasure to read, there are many issues with the punctuation, grammar and sentence structure. Whilst I understand that this story is self-published it would really benefit with a proof-reader and/or editor. The first page alone has punctuation errors. That said, I did finish the book and found myself reading through the story fairly well as it was easy to follow. And again, the magical lands that the author has created, as well as the characters and the main storyline is super. I will be giving Amethyst's Incredible Journey 3 stars on Goodreads and Amazon, however once edited to a more readable level I would give this a 4 star.
A copy of Amethyst's Incredible Journey was provided by the author for the purpose of an honest and fair review.
Available at Amazon UK and Amazon US. (Please note that this book is showing as currently unavailable, possibly due to editing. We do hope that it is available as soon as possible.)
Reviewed by Caroline Barker