This weekend we are looking at our recommended reads for Halloween. With little than a week to go, and with half term holidays here in the UK, it is a fantastic chance to check out some reads for this season and hopefully read them over the hols! Today we are focusing on our younger readers (11yrs+), but of course the reads are just as much fun for mature readers too. Tomorrow we will be checking out some Halloween horrors for our adult readers (17yrs+). Be sure to come back then!
So without further ado here are some great reads for the younger and coming-of-age audience! (Please check recommended ages as there are some for 15/16yrs+.)
HAPPY HALLOWEEN!
Caroline and Tina 🙂
Ways to See a Ghost by Emily Diamand (reviewed by Caroline and Tina)
Teenagers Unite to Combat Evil in Explosive Paranormal  Thriller              
For ages 11+
Isis, the daughter of a charlatan psychic, can see ghosts – including that of her dead little sister, Angel. Gray is the son of a UFO-chasing conspiracy theorist. The two teenagers are forced together when their parents start dating. After a reluctant start, a friendship develops and Isis confesses her secret ability to Gray. But when Isis' mum is inducted into an elite psychic society, run by charismatic Philip Syndal, Isis discovers there are sinister intentions beneath Philip's charm. She and Gray find themselves in grave danger and Isis is forced to use her considerable powers to save them both.
Available at Amazon UK and Amazon US.
The Wolfstone Curse by Justin Richards (reviewed by Caroline and Tina)
Thrilling Paranormal Adventure
For age 12+
If Death were an animal, she would be a wolf…
Welcome to the historic town of Wolfstone, where dark secrets lurk in the shadows and strange beasts stalk the land. Can teenagers Peter and Carys uncover the real truth behind the legend of the werewolf and will they survive the Wolfstone Curse? Read on, if you dare…
When Peter joins his archaeologist father in the strange village of Wolfstone, he has no idea what dark secrets the village and its manor house hold. From ancient standing stones, to the genetically engineered Wolfen SS soldiers, he uncovers the real truth of the werewolf myth in this action-packed adventure. The plot is interjected with 'source documents', letters and other 'authentic' material.
Exclusive interview with author, Justin Richards
Available at Amazon UK and Amazon US.
Blue Moon (The Crystal Trilogy #1) by Pat Spence (reviewed by Caroline)
Supernatural, spellbinding horror
For ages 15yrs+
"Forget vampires," he laughed dismissively.
"Who wants to drink blood for eternity? What we have discovered is far more seductive and a great deal more dangerous…"
When 17-year old Emily Morgan meets beautiful but strange Theo de Lucis, there is an immediate attraction between them. But what is his secret? What ancient link ties him to Emily? And what is the significance of the Blue Moon Ball?
As Emily is drawn irrevocably into the glamorous and mysterious world of the de Lucis family, so she is forced to change every perception she has ever had about life, love, aging and death. The truth is terrifying and the consequences unthinkable…
A supernatural horror story, based on society's obsession with aging and the desire for eternal youth, Blue Moon is the first book in the 'Blue Crystal' trilogy…
"For all 'Twilight' fans who want a change from vampires, this is the book for you."
Available at Amazon UK and Amazon US.
Keira Hudson Series 1, 2, and 3 by Tim O'Rourke (reviewed, or to be reviewed, by Caroline)
Paranormal horror adventure
For ages 15yrs+
When 20-year-old police recruit Kiera Hudson is posted to the remote town of The Ragged Cove, her life is changed forever. Investigating a series of horrific murders, grave desecrations, and missing persons, Kiera uses her unique ability of seeing, and soon realizes her own life is in danger. When Kiera falls for police officer Luke Bishop, not only are her mind and heart opened to a terrifyingly new world, she comes to suspect that Luke might be involved in the killings. In a race against time to unearth the truth, Kiera must discover the identity of who – or what – is behind the gruesome deaths on her Vampire Shift.
Vampire Shift (Keira Hudson series One, #1) is available at Amazon for FREE at the time of writing. (Please be aware prices are subject to change). Check it out at Amazon UK and Amazon US.
The latest release, Keira Hudson & the Creeping Men (Keira Hudson series Three, #1) is also now available at Amazon UK and Amazon US.
All titles in the Keira Hudson series are mentioned below, with either a link to our review or to reviews on Goodreads. We do intend on reviewing the remaining books in the not so distant future!
Vampire Shift (Keira Hudson Series 1, Book 1)
Vampire Wake (Keira Hudson Series 1, Book 2)
Vampire Hunt (Keira Hudson Series 1, Book 3)
Vampire Breed (Keira Hudson Series 1, Book 4)
Wolf House (Potter's Story) (Kiera Hudson Series 1 Book 4.5) – novella
Vampire Hollows (Keira Hudson Series 1, Book 5)
Dead Flesh (Keira Hudson Series 2, Book 1)
Dead Night – Potter's Secrets (Keira Hudson Series 2, Book 1.5) – novella
Dead Angels (Keira Hudson Series 2, Book 2)
Dead Statues (Keira Hudson Series 2, Book 3)
Dead Seth (Keira Hudson Series 2, Book 4)
Dead Wolf (Keira Hudson Series 2, Book 5)
Dead Water (Keira Hudson Series 2, Book 6)
Dead Push (Keira Hudson, Series 2, Book 7)
Dead Lost (Keira Hudson, Series 2, Book 8)
Dead End (Keira Hudson, Series 2, Book 9)
Keira Hudson & the Creeping Men (Keira Hudson, Series 3, Book 1)
In addition to the above, please check out:-
Vampire Shift – The Graphic Novel (Volume One) (Keira Hudson Series One) –  illustrated by Craig Twyman
Cursed by Georgina Hannan (to be reviewed by Caroline)
Scary and suspenseful horror romance.
For ages 16yrs+
A young adult story about a group of four friends who emark on a holiday together to the georgeous countryside of Dartmoor, Devon. Each of them hoping for an adventure, something they will always remember. However, it isn't long before they get what they want.
The group are plagued by noises after hearing the myths and legends of the area. Is it just overactive imaginations or is there a visitor in the spare room who is trying to get their attention?
Join the group on a spectacular journey as they discover what Dartmoor has to offer.
Available at Amazon UK and Amazon US.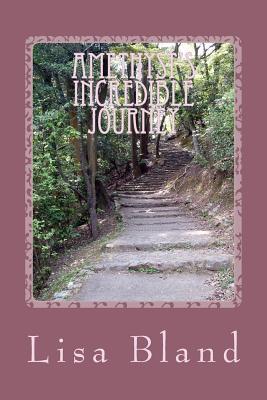 Amethyst's Incredible Journey by Lisa Bland (to be reviewed by Caroline)
Fantasy adventure
For ages 11yrs+
Amethyst is a witch with extremely evil and powerful parents. Amethyst is terrified that if she don't stop her parents soon it will be too late, and they will gain control of Golden Dragon City and the Fountain of Magic. Amethyst knows that she has only got until her next birthday to stop them!.Amethyst has to travel through different realms to collect the blood red rubies that she needs to stop them.
Available at Amazon UK and Amazon US. (Please note that this book is showing as currently unavailable. We do hope that it is available as soon as possible.)
Wherewolves by John Vamvas and Olga Montes (to be reviewed by Caroline)
Horror thriller
For ages 16yrs+
Using a fun, explosive style, full of new slang and fresh dialogue, WHEREWOLVES is the story of a group of high school seniors, most "military brats", who are headed for an army-type survival weekend.
The underdogs, Jeffrey and Doris, do not want to go as they fear for their safety among the disdain and cruelty of the popular students. Sergeant Tim O'Sullivan, their teacher, as well as their dysfunctional parents pressure them into going, but it is an unforgivable act by their peers that propels the pair to go. Likewise, Elie, a student resented because of his Arab roots, is even more determined to prove himself this weekend. In the background, a news report cautions of a wanted couple with alleged super-human strength supposedly brought on by a new drug on the streets.
In the woods, the students hike, hunt, camp, and soon act in unity as the forest brings them closer together. But does it? O'Sullivan leaves them alone for the night. The students bond, chant, tell campfire tales, and quickly lose their fears and inhibitions. HOO-AH! Though sexual tensions are high, it soon turns to violence and everything quickly turns sour.
When the kids start disappearing one after the other, the remaining begin to unwittingly "act like the natives" carving spears, ready to face whatever is out there. What has gotten into them?
Amid the blood-curdling growls and the gruesome deaths, the story's underlying layers are revealed. We see how misconceptions, prejudice, greed, fear, and hatred bring out the worst and best in them.
What is out there? Can it really be werewolves?
Available at Amazon UK and Amazon US.
For more great reads and best sellers in the horror genre for teens and young adults please visit Amazon UK or Amazon US.
And be sure to come back tomorrow for our recommended reads for mature/adult readers, 17yrs+!
HAPPY HALLOWEEN!