Hi readers, Tina and myself hope that you enjoyed your Halloween, and here in the UK Bonfire Night. There have been some fantastic fireworks displays this year in and around Tamworth where we reside. We are now concentrating on enjoying the autumn/fall weather, watching the leaves as they fall from the trees and spending most of our time snuggled up on the sofa with a book or our laptops preparing for our best reads of 2014 and of course, Christmas!!
Below you will find our latest reviews over the last month covering the horror genre, contemporary romance, paranormal romance, erotica, fantasy adventure and crime thriller.
As always, we hope that there is something for everybody and that you all enjoy visiting our blog.
Keep on reading!
Caroline & Tina 🙂
(Please click on titles for review)
Distant Love by Layla Merritt, erotic contemporary romance (reviewed by Tina)
Kate Braxton has fallen into the role most women do by putting someone else's needs above her own. In reality, she lives day to day unable to overcome the scars of her past to allow herself to move on with her life. Her divorce and a new job just might open the door to a brighter future for her.
Brayden Bennett is sexy and successful in the marketing firm he works for, but has been used and discarded by women, leaving him hurt and guarded. The beautiful new hire in Atlanta captures his attention in ways he didn't think possible and he can't help but wonder if she holds the key to his caged heart.
Kate is taking care of her ill father in Atlanta and Brayden's son ties him to Chicago. Can they dare to dream of a future together? Can Kate survive the freak accidents that keep occurring, or will their relationship end in tragedy before they can figure out a way to be together?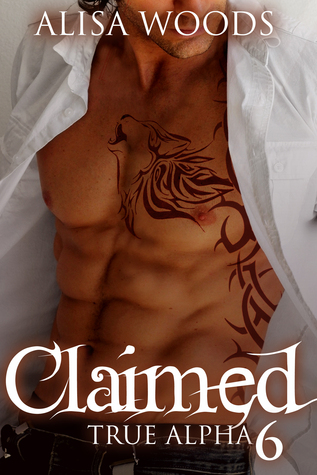 Claimed (True Alpha #6) (short story) by Alisa Woods, paranormal romance (reviewed by Caroline Barker)
New Adult Paranormal Romance serial – LAST IN SERIES
Shifters live in the shadows of Seattle, just under the skin of the alpha male, dot-com entrepreneurs who are building a new Silicon Valley in the Emerald City.
Mia has found her way free of the dark wolves, but what price will her friends pay? And will she finally be able to find a place among their packs?
Claimed (True Alpha 6) is 65 pages or 16,000 words. It's the final of six episodes in the True Alpha serial.
Adult content. Ages 18+.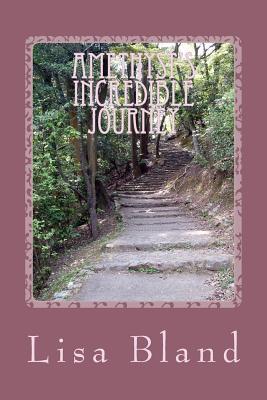 Amethyst's Incredible Journey by Lisa Bland, fantasy adventure (reviewed by Caroline)
Fantasy adventure
For ages 11yrs+
Synopsis: Amethyst is a witch with extremely evil and powerful parents. Amethyst is terrified that if she don't stop her parents soon it will be too late, and they will gain control of Golden Dragon City and the Fountain of Magic. Amethyst knows that she has only got until her next birthday to stop them!.Amethyst has to travel through different realms to collect the blood red rubies that she needs to stop them.
After the Haze by Gary Richardson, horror (reviewed by Caroline)
Synopsis: The haze ravaged everything. Human life as we know it is over. Those who survived the haze awoke to find themselves in a new nightmare, as the dead returned with the insatiable desire to hunt down and feed on the remaining humans. Yvonne thought she had escaped her nightmare. Safely aboard the HMS Lancaster, Martin, Mike and herself believed they had found salvation with their military saviours. Things change when a devastating realisation is made. Humans no longer control the Earth. With this in mind, Yvonne has no choice but to assist in the operation to take back control of the UK and bring together all the survivors, but she soon learns that there are bigger threats to mankind than the living dead…
Afraid to Hope (Secrets and Seduction #3) by M.J. Nightingale, erotic contemporary romance (reviewed by Tina)
Blurb: Louisa Sears is ready to start over. Escaping her small town where prejudice, long memories, and old fashioned values haunt her, Louisa embarks on her dream of finding love, and a man who can warm up her bed at night. Pregnant at sixteen, divorced from an abusive husband at twenty, and raising a daughter alone, Louisa is now ready to live. She wants what every woman wants. A rock hard man, who knows how to love. Will Florida be the place where her dreams come true?
Jay Russell is battle scarred. A past filled with horrors from childhood, the war in Iraq, and the most devastating event of his life that occurred when he returned home, he is definitely not looking for love. When he first meets Louisa Sears, the bombshell with the fantastic body, he wants one thing, and one thing only, her body underneath him. The hot little ticket that walks by his t-shirt shop, meets all his requirements for a night of passion.
The scars in them run deep though, and they both have secrets. Can two people so deeply wounded by the past learn to trust each other enough to share those secrets? And if they do, will they be able to get past them and learn to hope again?
That Risen Snow: A Tale of Snow White & Zombies (The Scary Tales #1) by Rob E. Boley, horror/humour (reviewed by Caroline)
BLURB: The zombie sequel to Snow White begins where the classic fairy tale ends, with the Prince's kiss waking Snow from her cursed slumber. Snow wakes up, but she doesn't wake up right.
Now a deranged zombie, Snow infects both the Prince and the seven dwarfs' leader. That leaves the young dwarf Grouchy, who is secretly in love with Snow, to find a cure for her malicious curse. So begins an epic journey that pits the lovesick Grouchy against dwarf-hating human soldiers, Snow's ever-growing zombie horde, and his own bad temper. But when Grouchy and his motley crew of survivors escape Snow's clutches and seek refuge in a nearby human village, he soon finds that her affliction has spread faster and further then he ever could have imagined. Snow is hell-bent on spreading her horrid curse across the land, and it's up to Grouchy to stop her before it's too late.
So begins THE SCARY TALES, a dark fantasy series featuring mash-ups of traditional fairy tale characters and classic horror monsters.
The New Governess/Awakening (The Erotic Adventures of Belinda #1 & 2) by Tamara Thorne and Alistair Cross, gothic erotica (reviewed by Tina)
The New Governess blurb: When Belinda Moorland leaves her old life behind to become the new governess to a wealthy businessman's children, she finds herself in a dazzling – and allegedly haunted – house called Ravencrest Manor. Her beautiful new home comes with an assortment of unusual staff members, including a handsome English butler surrounded by secrets, an icy power-mad housekeeper with a chip on her shoulder and a whip in her hand, and – most attractive of all to Belinda – her mysterious new employer, Mr. Eric Manning.
After just one night in Ravencrest, Belinda realizes that the staff, as strange they are, have nothing on the other residents of the house – the ones who only come out at night… the ones who enter and dictate her dreams, twisting them into dark, carnal visions of her deepest desires… and her greatest fears.
The erotic adventures of Belinda have begun…
Awakening blurb: In The New Governess, Belinda Moorland became governess to the children of handsome and mysterious millionaire, Eric Manning. She met several interesting employees at Ravencrest Manor, including the mischievous butler, Grant, and the frightening house administrator, Mrs. Heller. During her first night, Belinda was also greeted – and groped – by other inhabitants of the house; ones who are more phantom than flesh.
Now, in Awakening, we find out more about Grant Phister, the wicked Mrs. Heller, and some of the other inhabitants of the house, both living and dead. There are more secrets than ever waiting within the walls of Ravencrest, but Belinda has one final requirement to meet before she can get down to work: She must pass her physical examination – and it will prove to be far more intimate than anything in her wildest dreams – or her darkest nightmares. Will she get through her first day at Ravencrest intact?
The erotic adventures of Belinda continue…
The Love of Marisol by Christos Toulouras, contemporary emotional romance (reviewed by Caroline)
 Synopsis: When Leo's marriage ends, he falls into the depths of depression. He decides to escape the loss and the heartbreak with a trip to the other side of the world – Lima, Peru. In some ways, his journey becomes an unexpected salvation as his passions are reignited by the local food and people, the climate and the beautiful and alluring Marisol. The Love of Marisol is a poignant and passionate journey of heartbreak, loss but most of all self-discovery… it reminds us that at the end of one love story, there is always the possibility of a new one…
Windhaven by Charlotte Boyett-Compo, dark erotic fantasy romance (reviewed by Tina)
Synopsis: "Open your mouth even once, tell anyone about us, give them a name, and we'll come for you, Sammy. There will be nowhere you can hide that we won't find you."Samiel Brell is being held against his will in the WindHaven Mental Hospital. His life there is a brutal nightmare from which he can not wake. The only anchor he has in this dark world is nurse Katelyn Tarnes who sees beyond the psychotic, self-destructive patient to the lost, lonely man desperately needing her help…and pleading for her love.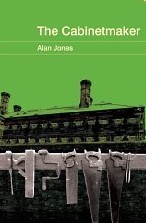 The Cabinetmaker by Alan Jones, crime drama/thriller (reviewed by Caroline Barker)
Synopsis: The Cabinetmaker, Alan Jones' first novel, tells of one man's fight for justice when the law fails him. Set in Glasgow from the late nineteen-seventies through to the current day, a cabinetmaker's only son is brutally murdered by a gang of thugs, who walk free after a bungled prosecution.
It's young Glasgow detective John McDaid's first murder case. He forms an unlikely friendship with the cabinetmaker, united by a determination to see the killers punished, their passion for amateur football, and by John's introduction to a lifelong obsession with fine furniture.
This is the story of their friendship, the cabinetmaker's quest for justice, and the detective's search for the truth.
This unusual crime thriller contains some Glasgow slang and a moderate amount of strong language.